Endless Opportunities for Something to Go Really Wrong vs. a Few Simple Steps to Maximize Your Profit
Posted by Jonathan Roberts on Wednesday, October 11, 2023 at 3:57:25 PM
By Jonathan Roberts / October 11, 2023
Comment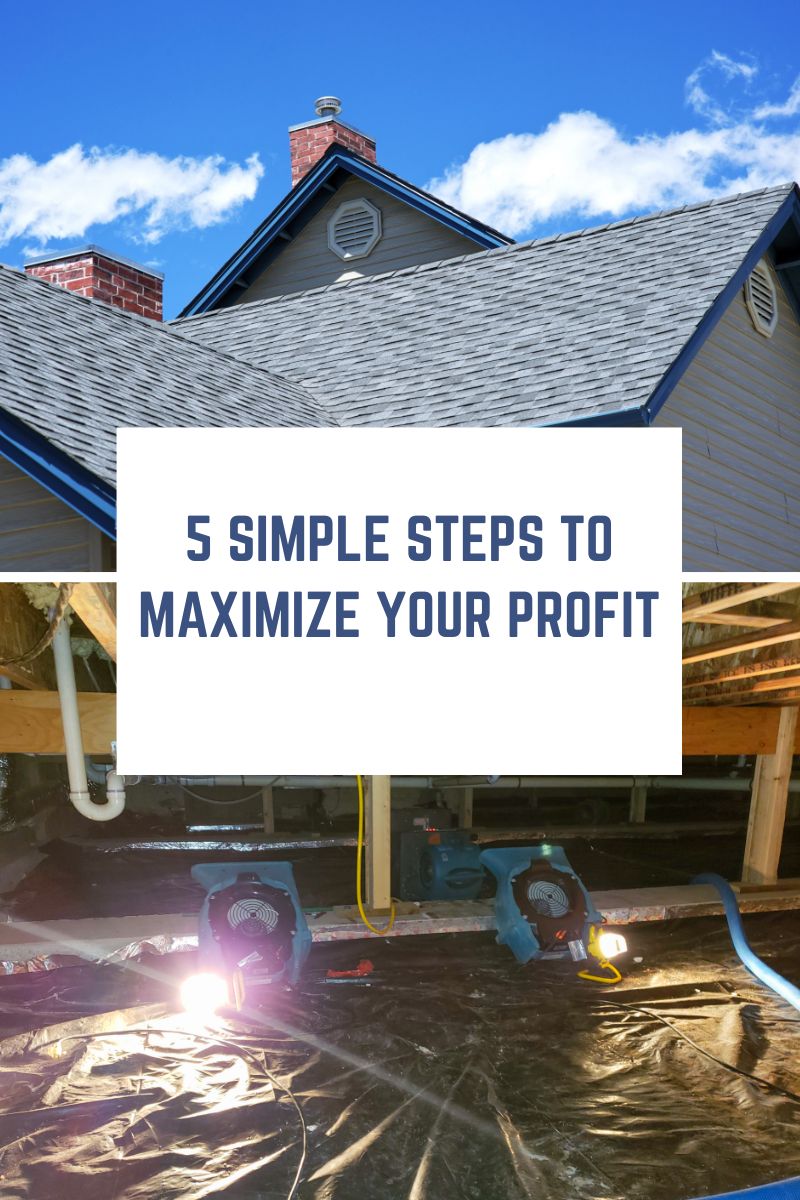 While there are endless things that can cause you a lot of heartburn when you sell your home, if you inspect your home's major components yourself, before you put the "For Sale" sign in the yard, you'll reduce your stress, maintain your sanity during the sales process, and get a substantial return on your investement at closing. Here are five key suggestions for you to take before putting your property on the market with some specific vendor recommendations if you are in the Charlotte NC real estate market.
1. Hire a roofer like Shingles Roof Direct to walk your roof, fix any nails pops and any dry rotted plumbing boots and provide you a letter documenting the roof tuneup. Roofs are expensive, and all it takes is one innocent comment from a roof inspector to scare a buyer away and cause the whole transaction to become about a few worn shingles that could of been replaced prior to putting the home on the market!
2. Hire a HVAC company like Charlotte Heating and Air to clean the coils and service the heating and air conditioning system. Like the roof, replacing a HVAC system isn't cheap. And fixing a simple problem before listing your home can eliminate this deal killer. On the other hand, a buyer's home inspection report on an unserviced system can fill up several pages on the dreaded Home Inspection "SUMMARY REPORT." Put yourself in the buyer's shoes. An older system that is working and pumping out cold/hot air typically passes muster. But an older heat and air conditioning system that has a list of several unresolved issues like low freon, a squealing compressor fan, rust in the bottom of the drain pan etc...., well that's enough to get anyone to start thinking that the house needs that brand new $15,000 system. What buyer doesn't want a new HVAC system with all the bells and whistles? Take care of the little things and save yourself a lot of time, frustration, and money. And after the repairs are made, be sure to get a report from your HVAC tech noting that the system is working great.
3. Hire a landscaper (or an eager neighbor kid trying to raise money for their first car) to weed the natural areas and spread pine straw or mulch. Be sure to put out a few flowers and a flag on the front porch. I'll never forget when a super client who happened to be a pastor in Indian Trail, NC (Union County) had been so busy with local church ministry that the home's yard had gotten quite overgrown. I told my two young sons about it, and said it would take them a half day to do the work needed. They jumped on the job. And two days of hard work later (I obviously underestimated), they finished the job and we listed the house (and sold it) for $15,000 more due to those two days of curb appeal reform. I may have been happier than the seller at closing as I watched the sellers' delighted faces when they received their proceeds from the sale. That extra $15,000 paid for a lot of things this family needed on their cross county move to their new home.
4. Take a flashlight and look under your spooky crawlspace...or hire a crawl space company like Green Frog Waterproofing. Green Frog isn't afraid of snakes or bull frogs! Most people don't like crawling around with the spiders and snakes so they never venture underneath. Out of sight = out of mind. If you find the crawl space to be damp and scary looking with insulation on the ground, a simple clean up (one of your neighbor kids will be brave enough to clean out the rocks and wood pieces and cardboard for a little weekend spending cash) and a $1000 brand new crawl space vapor barrier can often save a home sale from falling apart. Don't forget to look for any rotten wood under the front and back doors while someone is under there. Crawl space issues often blindside everyone. But once the crawlspace lands on the radar of the buyer, and the inspection report calls for "expert evaluation needed," everyone can accurately rename the crawl space to the "money pit."
5. Hire an experienced REALTOR, like one of the agents at Jonathan Roberts Realty. Our team will conduct a thorough evaluation of your property and be your guide to get the repairs done so that you can make the maximum profit when selling.